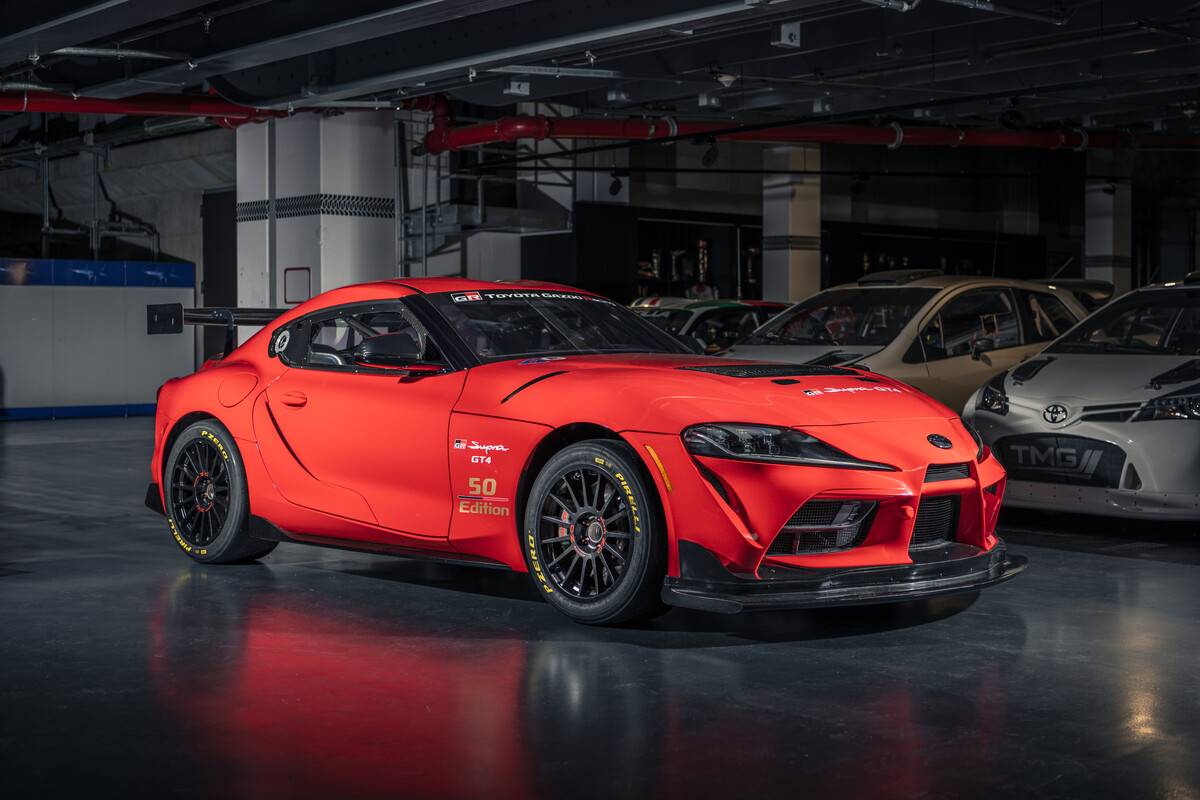 50 copies of the sports car were sold within two years
Edition model with red livery, special logos and exclusive branding
Use in different racing series underlines performance
Cologne.
The Toyota GR Supra GT4 is celebrating a made-to-measure debut – on and off the racetrack: After more than 250 races, 36 class wins and 78 podium finishes within two years, the 50th sports car has now been handed over to a customer. Toyota Gazoo Racing is honoring this milestone for a newcomer to customer racing with a special model.
The new Toyota GR Supra GT4 "50 Edition" comes up with a unique branding. The GT4 car is painted in Toyota Gazoo Racing red, and a special edition logo can be found on the vehicle sides, on the roof and in the interior. There is also an exclusive interior cover and driver and passenger seats with GR Supra GT4 lettering.
The top performance that the sports car has demonstrated in European GT4 championships and in the DTM Trophy, among other places, remains unchanged. The well-known 3.0-liter six-cylinder with twin-scroll turbocharger develops 320 kW/430 hp and a maximum torque of 650 Nm. Power is transmitted to the rear wheels via a sporty seven-speed automatic transmission and a mechanical limited-slip differential.
The edition model, priced at EUR 175,000 (plus tax and delivery), will only be produced six times worldwide - two vehicles each will go to Asia, Europe and North America to cover all the important markets in the customer racing program. This exclusivity ensures a stir in every paddock and every private collection. In Europe, sales are through Toyota Gazoo Racing Europe, which can be reached by email at tgrcms@tgr-europe.com.
"50 GR Supra GT4s sold in two years is a significant achievement thanks to the hard work of the Toyota Gazoo Racing family in Japan, USA and Europe. We are very grateful to all GR Supra GT4 owners who have trusted us since the beginning of this project and helped us to improve it," says Florian von Hasselbach, GT4 Project Manager at Toyota Gazoo Racing Europe. "But our hard work in customer sport doesn't stop there. We look forward to celebrating further milestones in the coming years."