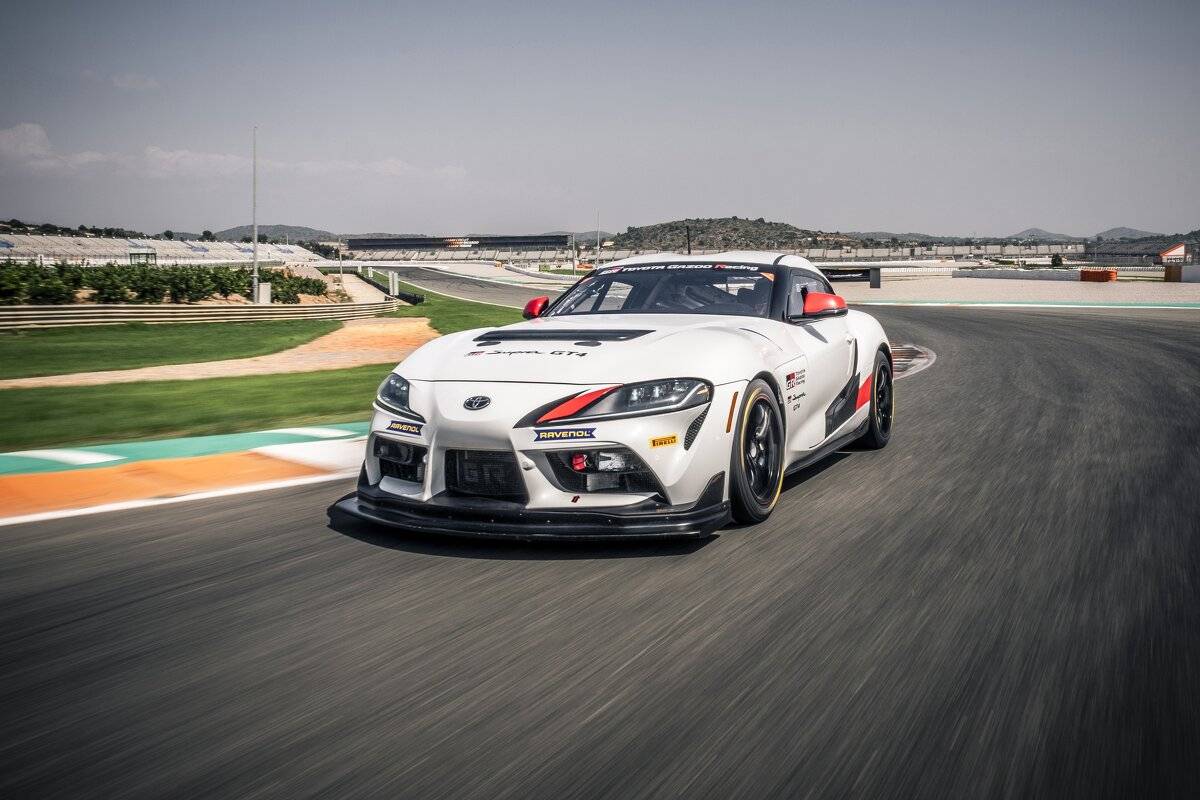 Just in time for the motorsport season 2020, the Toyota GR Supra GT4 is ready for the circuit: The racing version of the sports car will be available in Europe from March 2020 at prices starting at 175,000 euros net, North America and Asia will follow later this year. With the new GT4 car Toyota Gazoo Racing strengthens the customer motor sport.
Based on the Toyota GR Supra and further developed by Toyota Motorsport GmbH, the racing car features a 3.0-liter six-cylinder with twin-scroll turbocharger that develops 320 kW / 430 hp and a maximum torque of 650 Nm. The power is transmitted through a sporty seven-speed automatic and a mechanical locking differential to the rear wheels, on request, the gears can also be changed by paddles on the steering wheel.

Front splitter and rear wing are made of natural fiber composite and thus contribute to the low total weight of 1,350 kilograms. As with the production version of the Toyota GR Supra, the race car has a McPherson front axle and a multi-link rear suspension, but equipped with shock absorbers from KW. A brake system with six-hole front discs and four-hole rear discs and race-specific calipers ensures best deceleration at high speeds. The equipment of Pirelli tires, an Akrapovic exhaust system and lubricants from Ravenol is completed.
Safety also makes Toyota big in racing: Packed in a lightweight steel body, the GR Supra GT4 features a high-strength roll cage and a six-point seat racing seat that meets FIA standards. Inside, there is a carbon fiber instrument panel with a display and a steering wheel specially designed for the GT4 competition.
The distribution takes place in Europe through the Toyota Motorsport GmbH, which can be contacted by e-mail to tmgcs@toyota-motorsport.com.

Source: Toyota Germany