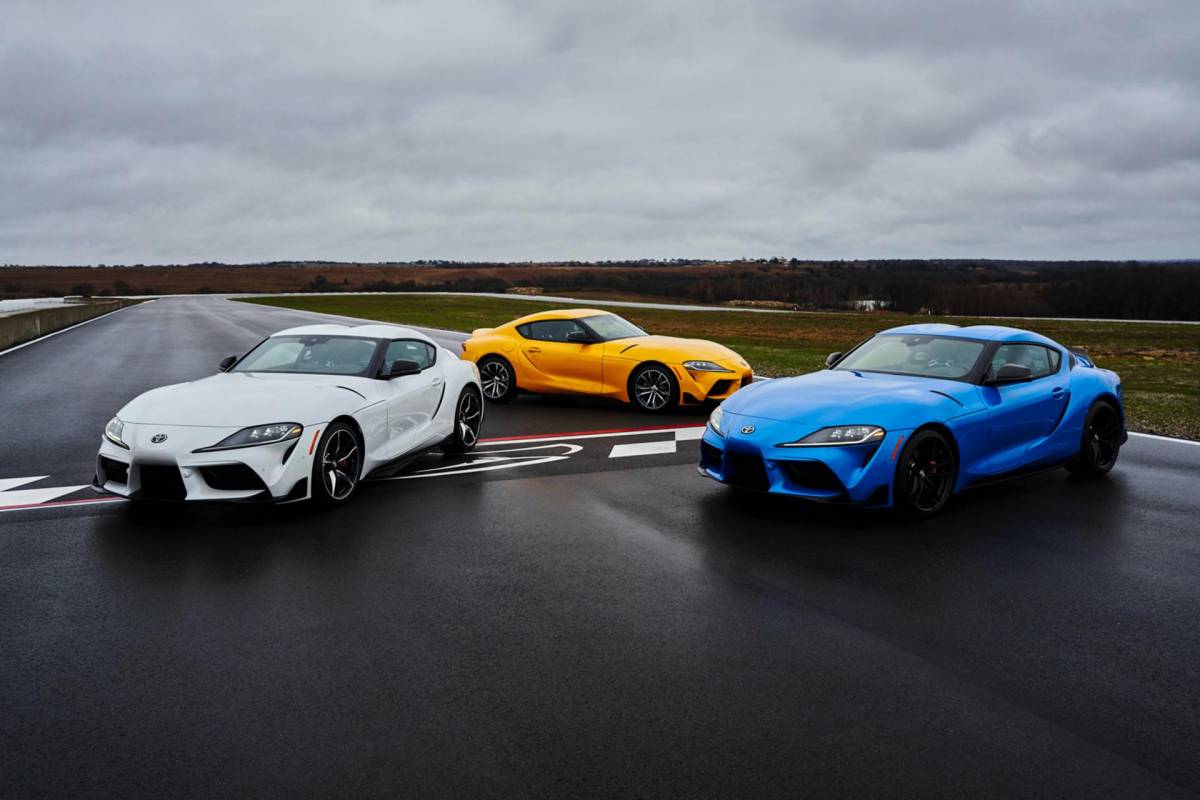 As a citizen of the Federal Republic of Germany, you know that "everything is well regulated". For some, there are too many laws, while others see further need for optimization.
There is a lot to consider, especially when selling online, as well as when selling and recruiting a vehicle. Toyota Germany has now had this experience with the designations Toyota GR Supra 3.0 and 2.0.
The mere (or suggestive) cubic capacity specification in the model name must indicate consumption and CO2 emissions at the same time and in the same field of vision.
To avoid further warnings, especially for Toyota dealers, Toyota Germany decided to change the names at short notice. Line-up and prices remain unchanged.
The Toyota GR Supra 2.0 becomes the Toyota GR Supra Dynamic
The Toyota GR Supra 3.0 becomes the Toyota GR Supra Legend
Eliminating the additional designation is not technically possible due to some features.
An overview of the Supra model name in Germany
As an entry-level model, the Toyota GR Supra Pure focuses on price-sensitive drivers who still get a full-fledged sports car.
With its additional equipment, the Toyota GR Supra Dynamic emphasizes the dynamic properties (the press is currently reporting it very positively).
The Toyota GR Supra Fuji Speedway Limited Edition is a limited edition of 200 vehicles (75 for Germany), based on the Dynamic and also offers exclusive features.
With its fascinating 6-cylinder and its complete equipment, the Toyota GR Supra Legend marks the brilliant return of the legend Supra.
The structure from pure to legend in detail:
4-cylinder Pure : Alcantara sports seats, 18ì alloy wheels, rear-view camera, LED headlights, DAB radio with 4 speakers, Smart Key System
4-cylinder dynamic : additional navigation, connectivity, active differential, adaptive chassis, sports brakes, aluminum pedals
4-cylinder Fuji Speedway Limited Edition : Additional and exclusive attractive 19ì aluminum rims in matt black, red wing mirror caps, Alcantara sports seats with red elements and red stitching and a carbon strip with the official Fuji Speedway logo
6-cylinder legend : 19 "forged aluminum rims, larger tailpipes, adaptive cruise control, parking aids, cross-traffic warning, electric seat adjustment, adaptive LED headlights, carbon look of the center console, automatically dimmable exterior mirrors (driver's side), DAB radio with 10 loudspeakers.
The premium packages are still optional (except for the Fuji Speedway Edition)