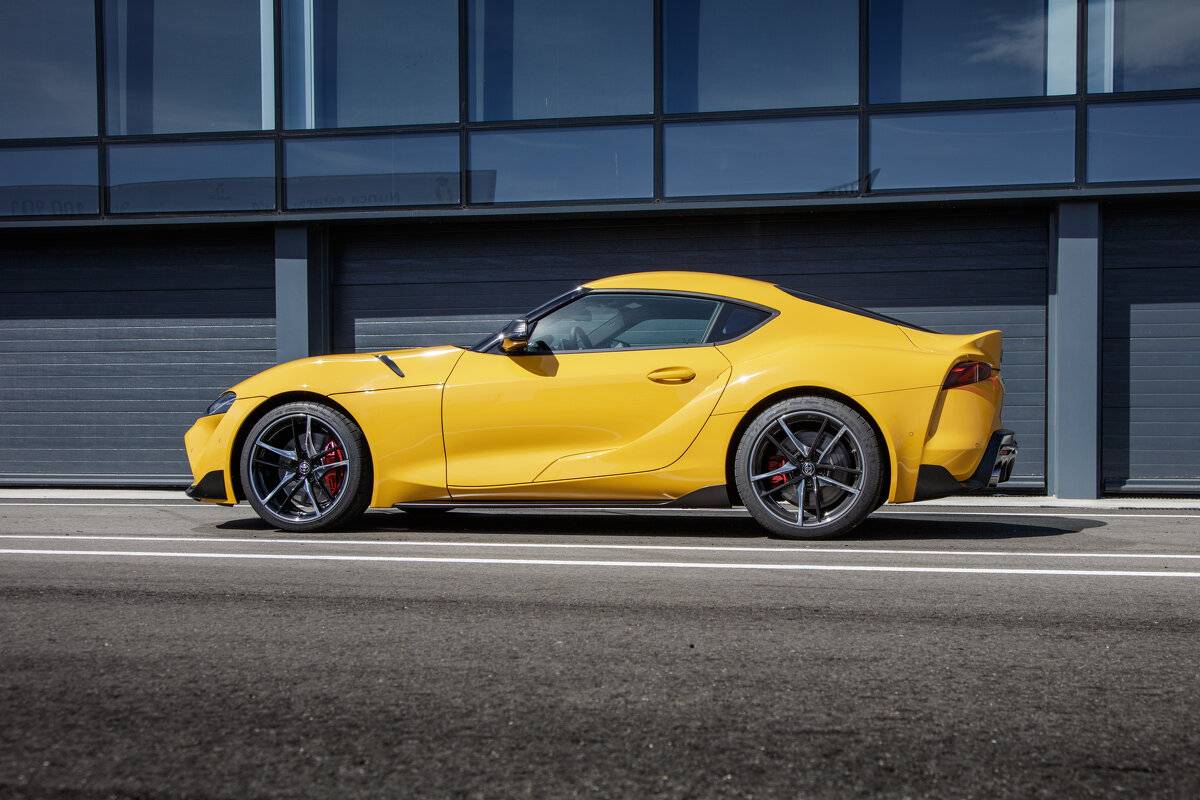 The Toyota GR Supra has won the "Golden Steering Wheel 2019": the sports car series secures the prestigious award for the second time and celebrates a successful comeback in the German market.
After a one-year break, the largest European Sunday newspaper "BILD AM SONNTAG" and the industry magazine "AUTO BILD" have once again awarded the "Golden Steering Wheel" in seven vehicle classes this year. From a total of 58 new releases, the readers chose their three favorites in each category. An expert jury of journalists, motorsport athletes and celebrities then put the finalists through their paces at the Lausitzring and awarded points on the basis of fixed criteria. The models with the most points secured the class victory.
In the sports car, the new Toyota GR Supra is successful: After the second generation of 1982 introduced a "Golden Steering Wheel", repeated the new edition now this triumph. The now fifth generation of Japanese legend points in their class the Porsche 911 and the BMW 8 Series to the places.
The two-seater, which now carries the motorsport reference "Gazoo Racing" in its name with the new "GR" abbreviation, still offers exceptional driving pleasure. Responsible is the classic sports car layout: A three-liter six-cylinder turbocharged engine with 250 kW / 340 hp front meets rear-wheel drive, a perfectly balanced suspension to a very low center of gravity. Thus, the GR Supra cuts a fine figure both in everyday life and on the racetrack - and convinced readers and jury alike.