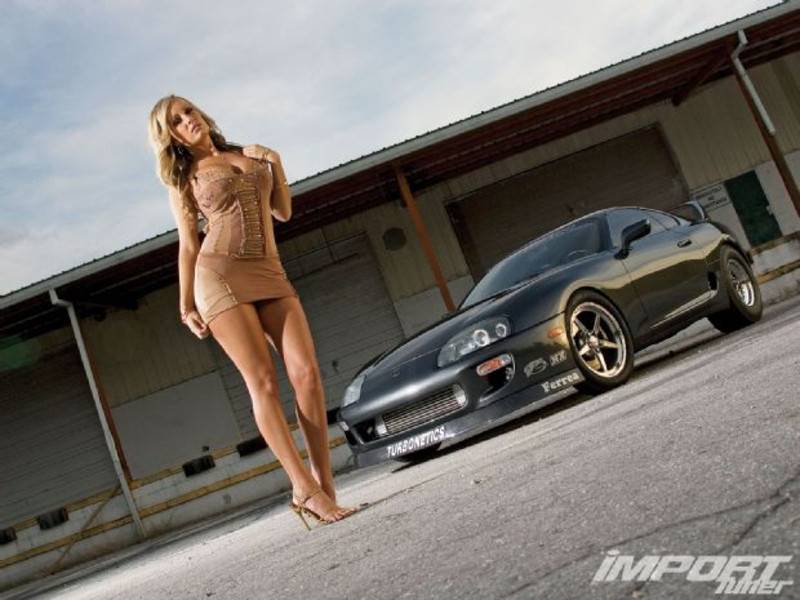 A contribution from our old archive and it would not be worth an article if it were not Jessica Barton's (vehicle) itself. She is known as a model and supra owner in both scenes. But I would say "something" more in the supra scene.
The video posted by HPD on Youtube shows a DynRun from Jessica Bartons´s black Toyota Supra.
The vehicle achieved the highest performance measurement at the DynoWar-Texas 2012 event, with an output of 1165 hp on the wheel.
So it is not only a highlight at the event, but also a personal increase in performance from 865 hp to the legendary 1165 hp.
The vehicle has installed many delicacies such as a Hilton, eh pardon, a Tilton clutch, a Turbonetics 76mm Turbo, JE piston, Carillo Pleul, HKS camshafts, a titanium fuel system, AEM etc. and what ultimately helped this performance, a Nitrous Express Single fogger kit.