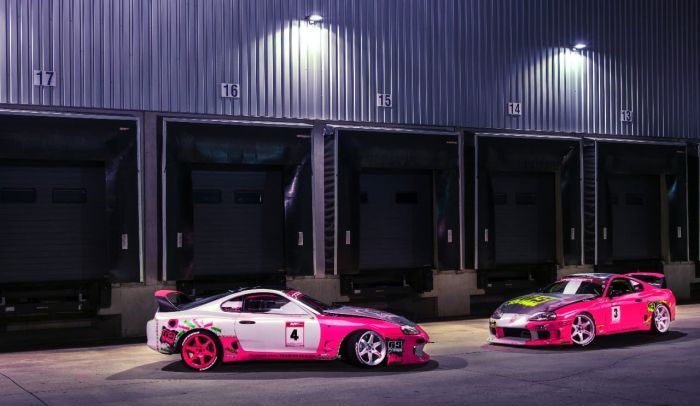 The Rice Flame is meanwhile the biggest event in Europe for Japanese vehicles, the tuning scene or fans of the import scene and invites for the fourteenth time this weekend to visit the event with or without a vehicle. In addition to the numerous and lovingly tuned vehicles from private ownership, well-known companies and teams take part in the event and ensure a varied program throughout the weekend.
An integral part of the Rice Burning Event is the Drift Team RS Design, which has been using its fourth-generation Supras in touring and drifting for half a decade.
With the focus and new opportunities in the year 2019, Team RS Design together with our SupraCommunity strives for new goals.
Team owner Rene Scherübl commented positively: " I am very pleased that with the Supra Community we will have one of the oldest and at the same time most modern communities by our side and we look forward to joint projects. "
In the current season of 2018, Rene participates in a highly competitive Czech Drift Championshop (CDS) race with an NA - ITB Supra tuned by Japansports and achieved incredible third place in the PRO / SEMIPRO class after the half of the season.
In addition, the team is active in the German drift and racing scene with a NA-T Supra MK4 specially developed by JAPANSPORTS.de and achieved third place in their debut at the Lausitzring.
We are looking forward to exclusive photos, videos and race reports and wish the TEAM RS DESIGN continued success.