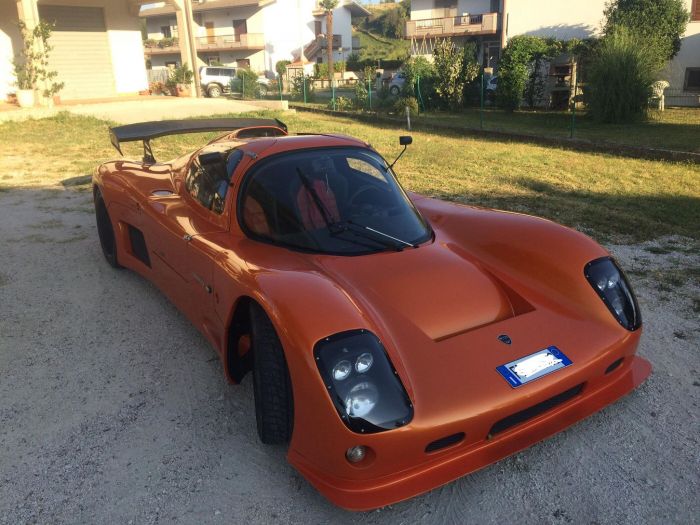 We came across the project of Andrea Latini from Italy rather by accident, because Andrea has offered the twin turbos of his 2JZ on our international Facebook sales group. In his photos, the entire engine was installed, but not the vehicle itself. There was also something wrong, because the 2JZ with its two camshaft wheels was not seen in its usual perspective from the front, but completely from behind with attached gears.
Quickly it was clear, it is a motor-swap, but which vehicle is it? On request to the owner, the secret was revealed with more pictures.
An Ultima GTR with a 2JZ - WOW!
At the beginning of the Ultima GTR, Bj. 86 had installed a 4.2 liter V8 engine, as it is actually known in this kitcar. A year later, Andrea decided to change the engine, but initially could not decide between a 4.2 V8 BiTurbo engine of an Audi RS6 and a 2JZ. The Audi engine would be very powerful for the Ultima, but also more complicated in its technology.
The 2JZ is an almost indestructible engine and one of the best engines in the world, says Andrea. It was going to be a unique project, so he decided to build the 2JZ engine with a Getrag 6-speed gearbox and a Diamond Stage 3 clutch.
Currently driving the only 1000kg lightweight Ultima GTR 350PS, but you would not drive a Supra engine, if you do not aim higher. A 650hp turbocharger from Precision Kit is currently under construction. The engine is controlled by an AEM v1 standalone ECU. The interior features an AEM wideband, a boost controller and indicators for water temperature, oil and fuel pressure from Racetech. To cool the engine, an electric fan automatically switches on and, to further boost performance, the intercooler is cooled with a water injection system.
A great project as we find and we would like to see the Ultima GTR in action on the racetrack. Should there be any new pictures of reconstruction soon, we will show you these of course.