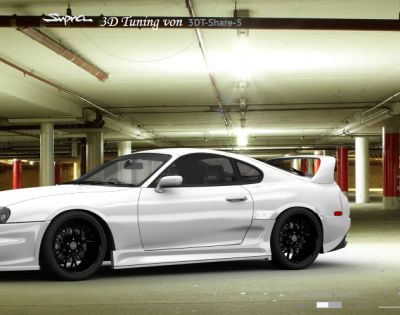 Everybody knows these evenings, where you spend hours on various tuning sites and to quickly turn the order list into a wish list. It starts with a small part and ends with a sum that is far in the three-digit range.
But that's the way we are. We deliberately drive a rare vehicle - not to get from A to B. We drive the Supra only from A to B to drive at all. With one as he likes us and we have built him.
Supra 3D configurator
For the break in between, we have picked out a link for which there is also an app. The site has been around for a long time, but many have certainly forgotten it.
With over 600 vehicles and many parts such as rims or spoilers, you can customize your vehicle individually. Whether from the new Corvette C7, Supra MK3 or MK4.
So if you 're bored or just want to see which rims or side skirts your Supra might like, then check out 3DTuning.com (link) and show us your results.